If you have a Word document that you think looks a bit boring, there are a quite a few options available in Word to "jazz it up" 🙂  Below is a quick guide on how to change the background colour and effects.
Select the Page Layout tab on the Ribbon, and go to the Page Background section, click on Page Colour and hover over a colour – the live preview means you can see what the page will look like before actually clicking on a colour.

You can change the actual effects of the background too, by clicking on Fill Effects…

This brings up a menu where you can select the shading styles / gradient of the colour…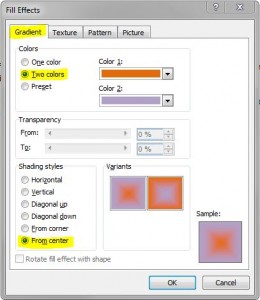 …you can select the texture of the background, anything from denim to walnut…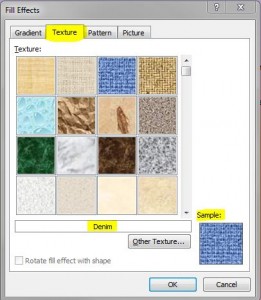 …you can change the pattern of the background using the colours previously selected, or you can select new colours…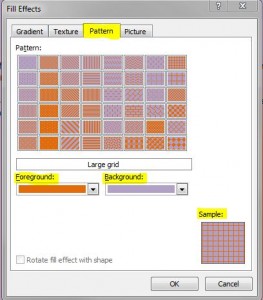 …and if you don't actually want any of the pre-determined options, then you can download a picture of your own to use as a background image! Just click on Select Picture and navigate to the folder where your picture is saved.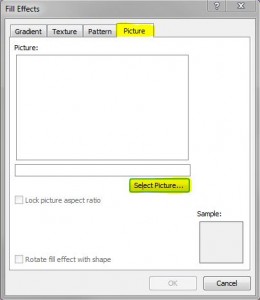 It's all about personal preference and obviously what the document is being used for.  There are so many different variations that it's best to have a play around and find one that suits the document.  Obviously this is just one way to spice it up 🙂
Next time I'll be taking a quick look at watermarks…