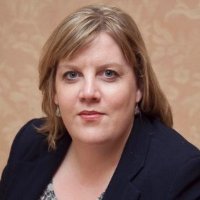 My client guest post for this month is by Clare Mulligan of Clare Mulligan Consulting.
Clare is a business psychologist and regularly trains on networking skills. Her course 'Psychology of Networking' focuses on strategic networking, understanding networking behaviours, and individual differences in people you network with. Her next open course will be held in September.
In this post Clare provides some tips on strategic networking for SME business owners…
Most business owners understand the benefits of networking and are more than likely involved in a few business networks. We can also assume that most business owners are very busy and working hard to develop their business. With time being a premium, it is even more important to ensure any time you spend networking is done in line with your business or professional development needs.
Strategic networking is considering what your business goals are and then aligning your networking strategy in line with that. The first step in becoming more strategic is to analyse your current network. The process is called 'Social Network Analysis' (not to be confused with social media networking), there are tools online to help with this or I can supply the full assessment tool if you
contact me
. An overview is as follows:-
1.  List the people you talk to most for business.
2.  Assess your main contacts for commonalities such as;
a) Age
b) Length of time you have known them
c) Location
d) Job
3.  Look for bias or over-dependencies. Often we tend to network most with people who are similar to us (Self Similarity Principle) and people who are in our environment (Proximity Principle).
4.  List then what your goals are. It could be to meet more people in a certain area, to develop skills or knowledge, to learn about new trends, or to get help in developing a part of your business.
5.  Compare this list to the people that you talk to most. Are those skills within your network? If so, tap into their intelligence and knowledge. If not, these are the areas that you need to identify as strategic goals for your networking.
Once you are clear about the goals for your network development then there are some tips you can use to continue to build your network more effectively:-
1. Consider the networks you are in and if it's worth your time to be there. As a general rule of thumb, if you are not learning something, meeting clients, developing your professional skills or enjoying yourself then you really shouldn't be there.
2. Go to a variety of networks to meet your different goals. Ensure at least one network is where your clients are.
3. Research where your clients go. Look on LinkedIn, Twitter, websites etc to see where your ideal contacts are going and then go to those events.
4. Research before an event. Know who is going to be there. Who are the sponsors? Who are the speakers? Identify a small number of people you wish to meet and prepare what you are going to say when you do meet them.
5. Follow up… Send an email to say it was nice to meet and connect on LinkedIn. Send on an article or website link that you think may be of interest.
6. Suggest a follow up meeting and try and meet within the following couple of weeks.
Create opportunities for yourself. Listen to people; gather knowledge and information and build new contacts. Everyone has a great story of the chance meeting that turned into a great opportunity… so go and create your lucky chances.
Some books I would recommend on developing your network are as follows:-
Never Eat Alone – Keith Ferrazzi
The Luck Factor – Richard Wiseman
The Go-Giver – Bob Burg and John David Mann
The Start up of you – Reid Hoffman and Ben Casnocha
Contact:-
Clare Mulligan Consulting
T: +353 (0)86 192 2365